30 minute Dry Season Scenic Flight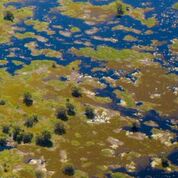 Durata: 60 Minuti (circa)
Luogo: Jabiru, NT
Codice prodotto: P0Q1CA
See the amazing views of Kakadu from our popular Cessna and Airvan
aeroplanes which offer each passenger unobstructed views. Witness the
Archway, the East Alligator River and Minkinj Valley, as well as the
Jabiluka Mine site and Mudginberri Outstation. Take in the impressive
views of Magela Wetlands and the Ranger Uranium Mine before landing back
at Jabiru Airport.

May – November (weather dependant).